Services
We are passionate in helping small businesses launch and grow their business online.
Click icons to view more details

Software and Website Development
We are experts for your internet presentation, being it an information page, a blog or a modern e-commerce shop. We work with modern tools, from simple use to powerful platforms. We can even increase our services to you with offering our digital marketing know-how.

Software Testing Services
We all know about the importance of software testing as a means to protect your investments in software development. We are also aware that testing itself does not require to be part of your core competences: the outsourcing of testing services has many advantages. It allows you to focus on development, have overall better software quality due to external evaluation as well as more effective and efficient tests.

Digital Media Marketing
Our services in the area of digital media are comprehensive. We evaluate your current standing and propose you a future strategy. We train your employees and also insource your digital media: Set-up of a digital marketing base using mass mailings as the easiest and most effective method for gaining and retaining clients), Google services (Ads, SEO, Analytics, Google Business), Facebook Ads as a cheap ad platform and other digital and social media channels.

System Administration
Your data and high availability of your office services are key to us: minimal disruptions and data security and meeting all compliance requirements – also for your emails. We offer a professional and efficient administration of your office resources at a competitive price.
About
Digital Media Factory GmbH- Your Partner in Digital Solutions
Long-standing and proven experience in Testing White -box and black-box methods in all test phases in traditional and agile approach .

You are at the center of our activities . We are customer-oriented , quality-conscious and flexible to personalized management .

We offer an excellent price / performance ratio! We combine the best of West with East : We are here on the spot for you and test in our test factory in the Philippines under Swiss management .
MEET the TEAM
Work with Us! See how we can help your business grow.
Stefan Iseli
Partner, Philippine Company
• Over 30 years' experience in Project Management
• Over 30 years' experience in Software Development and operation of Software Solutions
• Over 10 years' experience in IT Management
• Over 10 years experience in IT Training & Project Management Coaching
• Over 5 years experience in e-Commerce (Context Awareness): software development, website development, online media
Philip Achermann
Partner, Swiss Company
• Experience in agile Software Development and operation of Software Solutions
• Experience in software testing
• Experience in Project Management
• Experience in Continuous Testing/Monitoring/Deployment and Integration
• Experience in Human Resources Development and Consultancy
• With MBA and strong economic Skills
Marlon Retorca
Project Manager
• Over 10 years' experience in managing operations for Business Processing and Outsourcing
• Over 5 years' experience in Human Resources Development and Consultancy
• Over 3 years' experience in Training and Delivery Management
• Focus on preparing and maintaining project, stage, exception plans, managing project risk, including the development of contingency plans
• Reporting through agreed lines on project progress through highlight reports and end-stage assessments
• Managing project administration
Jennifer Langit
Operations Manager
• Company opening
• Contributions Representative
• Cash and account management
• Responsible for internal processes
• Responsible for office and infrastructure
EJ ALGARA
Lead Web Designer/Developer
Focused on Hardware and Software Troubleshooting, Software Testing, System Administration and mainly on Web Development.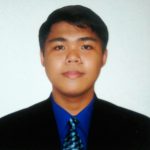 Marc Pantoja
Web Designer/Developer
• Responsible for the design, layout and coding of a website
• Execute all visual design stages from concept to final hand-off to engineering
• Develop mobile applications on iOS/Android Platform
• Other special projects and activities relative to company's requirements
Chris Gacu
Mobile App Developer
• Responsible for full stack development of mobile application on iOS/Android Platform
• Support the entire application lifecycle (concept, design, test, release and support)
• Research and suggest new mobile products, applications and protocols
• Other special projects and activities relative to company's requirements
Dave Olarte
Mobile App Developer
• Responsible for full stack development of mobile application on iOS/Android Platform
• Support the entire application lifecycle (concept, design, test, release and support)
• Research and suggest new mobile products, applications and protocols
• Other special projects and activities relative to company's requirements